Photos by Bruce Patterson
(Scroll down for more photos and for salmon fishing information)
View Old Fishing Photos
View Archived Photos
Current conditions on the York River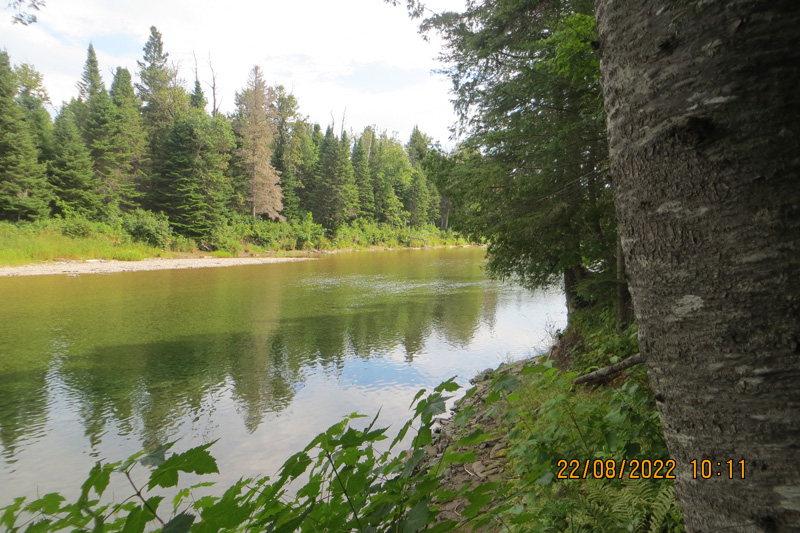 Gaspe nature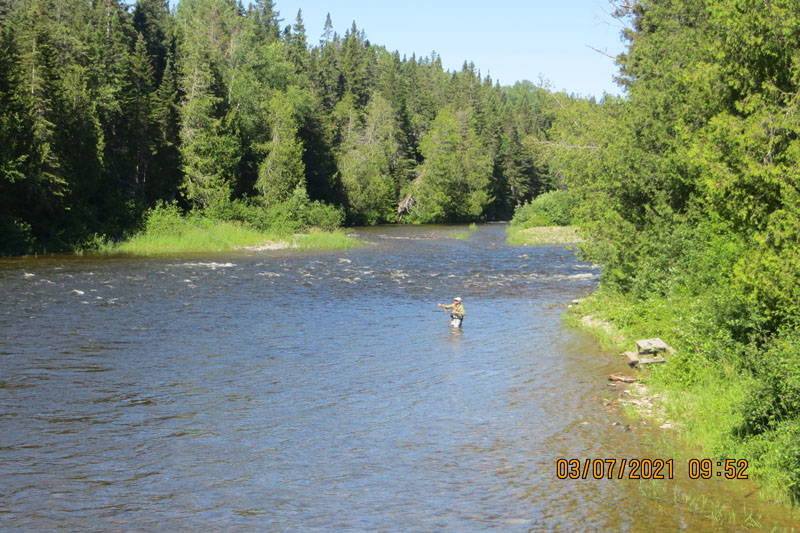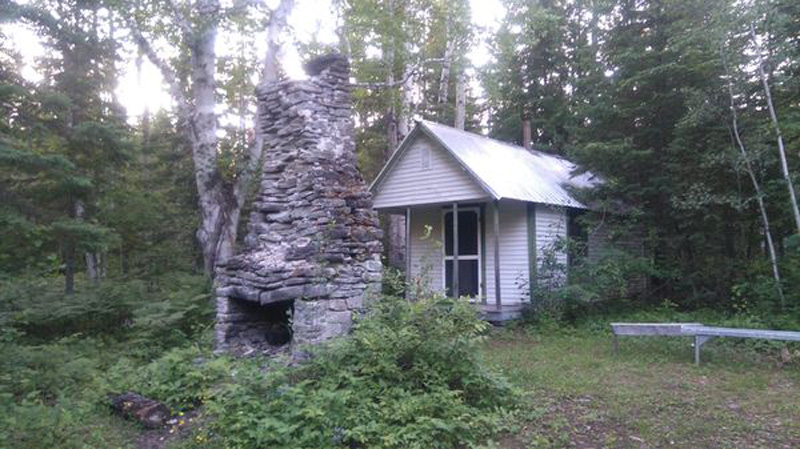 Photo from the past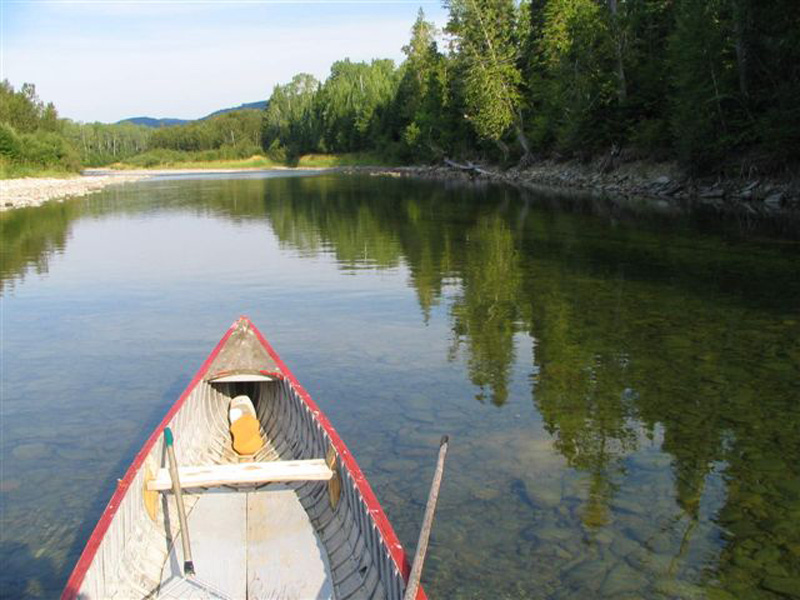 Salmon fishing summary
by Bruce Patterson
March 1st; and still cold!! -22 C overnight in Gaspe, but sunny today. New photos are available on Gaspe ZEC web page "THE LOG JAM" on The St Jean river, The winter portion of the job is mostly done, and will be followed by a clean up of the balance of the jam during spring and summer. This should allow atlantic salmon to enter the river unobstructed for the first time in about 20 years.
striped bass info from ASF.


Map shows the jam with red being the densest portion and lighter colors also a jam but not as dense,which blocks the main St Jean river for 1.2 km. The log jam project is going well. winter work should be completed by March 15th. SEE NEW PICTURES by ZEC GASPE.


How the pools on York river got their name.


hunting regulations
salmon fishing regulations in Quebec.
salmon fishing regulations
spider catches fly video
50 fishing knots can be seen under pictures menu at the left of this page.
50 knots
live release video in English or French
We now have a link for "Zec gaspe" (saumon Quebec) to enter the daily draw ..winners for the winter draw and 48 hr draw to fish on Gaspe rivers can now be seen on this site. as well as a link to daily catch statistics on the Gaspe rivers.. A link for hunting salmon fishing regulations for Quebec are shown. We also have a link for tides and best fishing days. -----------------------
solunar tables (enter area code with space G4X 2M7)
PLEASE NOTE: all links for fishing are now on the upper left side of this page.
"photo #1" "The log Jam" St Jean river, Gaspe .
"photo# 2" "REMOVAL OF THE LOG JAM ON THE ST JEAN SALMON RIVER, GASPE. SEE VIDEO'S AND MORE INFORMATION ON GOGASPE FACEBOOK. ACCORDING TO THE CONTRACTORS SOME PARTS OF THE JAM ARE 12 FEET DEEP.
"photo# 3" "fishing the St Jean river in Gaspe with the " St John Salmon club"
"photo #4" " back upriver for lunch" at the gourmet lodge